Roasting Schedule
Roasting Schedule
---
This roaster roasts weekly and guarantees freshness up to 4 weeks.
Weekly
Bean Origin
Bean Origin
---
These beans originate from Brazil.
Brazil
Brewing Recommendation
Brewing Recommendation
---
This roaster recommends that this coffee be brewed for Espresso & Espresso based Coffees.
Espresso & Espresso based Coffees
About the Roaster
Location
Dubai - United Arab Emirates
Shop Now
Details
---
Andrades Capim Branco
Growing Altitude
1100 MASL
Roaster's Flavor Profile
Creamy Body, Caramelized Hazelnuts, Milk Chocolate and Subtle Plum Notes
Customer Reviews
08/13/2020
Pete

United Arab Emirates
I recommend this product
Beautifully Balanced Creamy Coffee
This was a serious gamble for me, buying a kg of coffee by a brand i never tried before, with a fully mechanical espresso maker.. But the flavor notes intrigued me and i wanted to give it a try. It really did not disappoint! The flavor profile on the bag describes the coffee quite accurately. The coffee makes a fantastic espresso and works amazingly with milk. A very creamy milk chocolate hazelnut flavor with a subtle plum sweetness and even a light floral aftertaste. Beans ground very easily in my hand grinder. Calibration was easy and simple to achieve. Beans consistency over a few days with temp and weather difference was pretty much unchanged. The taste was very pleasant and gentle on the palette; no overbearing harsh flavors. Bitterness/sweetness/ and acidity were all at a comfortable and enjoyable level. 5 out of 5.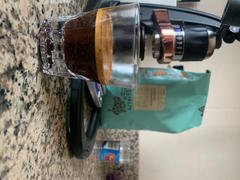 Over 2,000 Positive Reviews
"With so many coffee options, Beanburds really makes it easy to know what coffees I will truly enjoy."
Mohammed
Dubai, UAE
"Getting introduced to specialty coffee and getting an espresso machine is like having a personal coffeeshop at home!"
Fatima
Dubai, UAE
"I love supporting small businesses who really love what they do. Beanburds has consistently delivered an amazing coffee, just for me."
John
Abu Dhabi, UAE
Nowhere else offers such a variety of coffees and the experience of knowing where coffee is from, how to brew it, and how roasters roast their coffee!"
Ahmed
Dubai, UAE
"Their customer service team is amazing! I can rest assured that I'll never run out of coffee again! Thank you!"
Samreen
Dubai, UAE
"Wow. I love the selection of coffee roasters. I can browse and get it delivered without ever having to leave my home."
Mariam
Dubai, UAE